Hey guys, new to the forums and have been working away on my caddy van on evenings and days off, just grouped all the pics i have togeather and thaught id share them with you all.
picked it up a coupld of moinths back and was a builders van so had emough sand in the back to make my own little privte beach. which stayed nice and moist all the time so rotted out loads of the rear.
This lot shows the van when we first got it and started to uncover all the nasty bits......
Loads of rust spots on the outside.....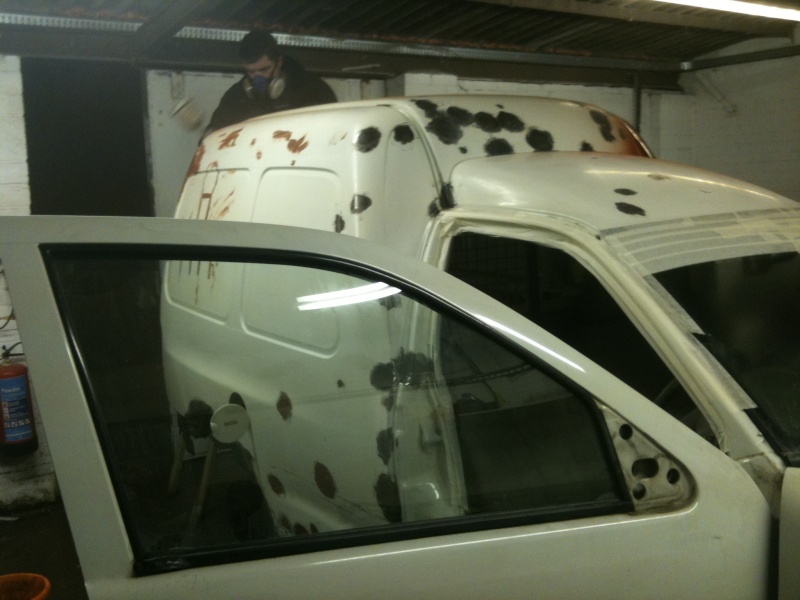 Shite loads of rot in the rear!!!!
Found this when i went round to one side also!!!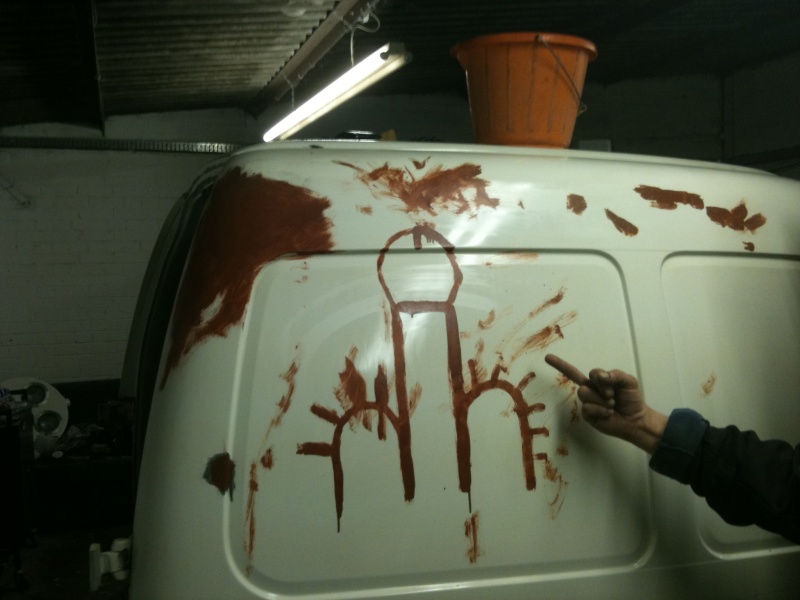 We got allot of the filling done one the top half ready to start with the rot!!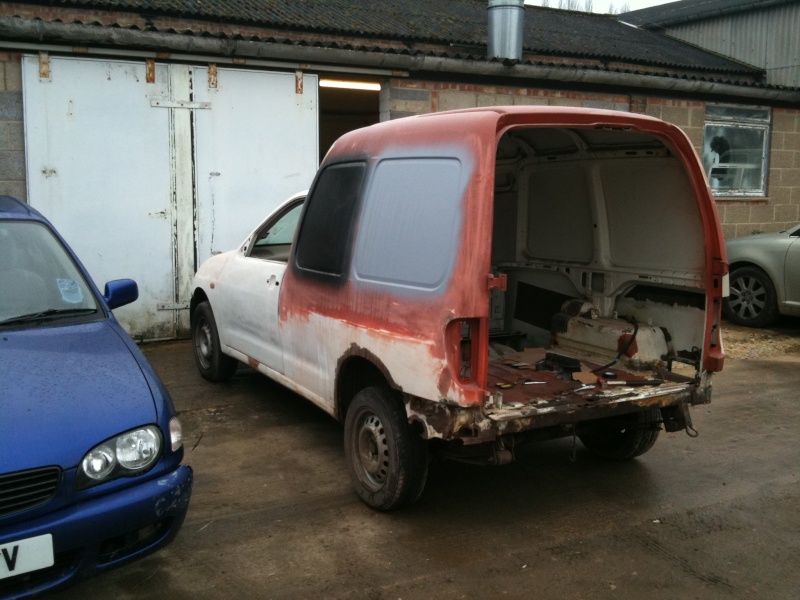 Started with rebuilding each of the corners and had to weld loads of plates over each of the arches and floor, ended up making one big plate for the center of the floor which you can see later on in some of the pics...
Had to remove half of the chassis cross beam at the rear and remake that, that was fun....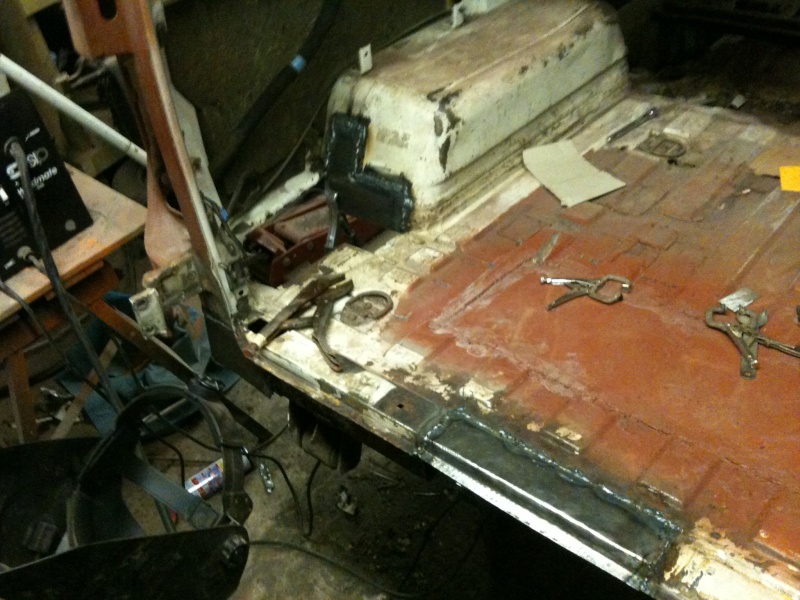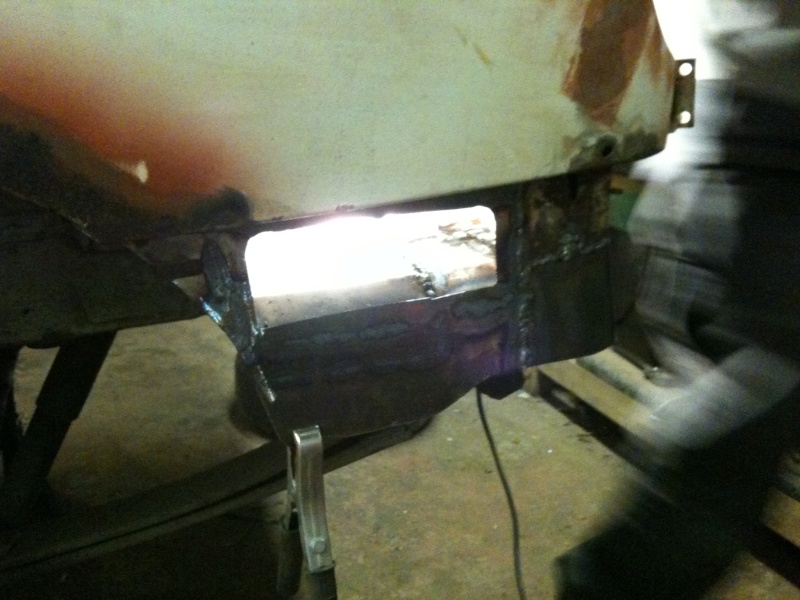 Time for a quick rubdown before filler priming the crap out of it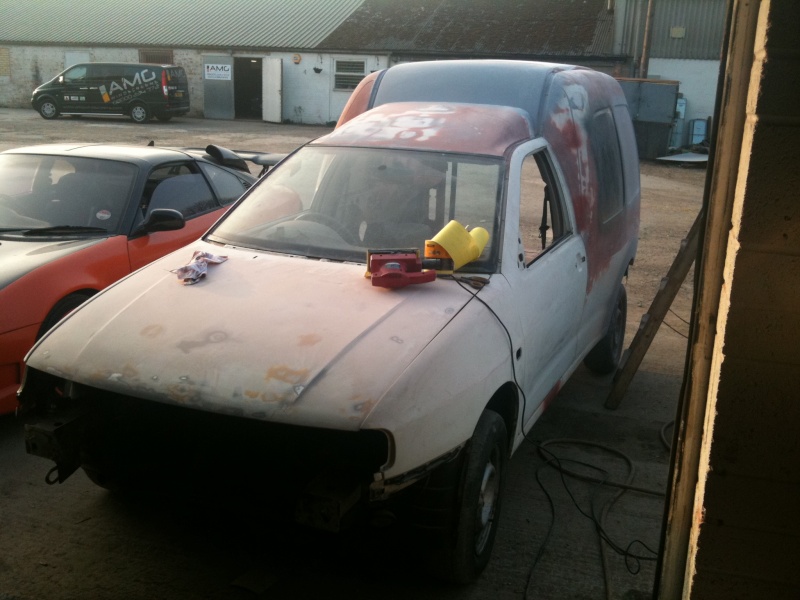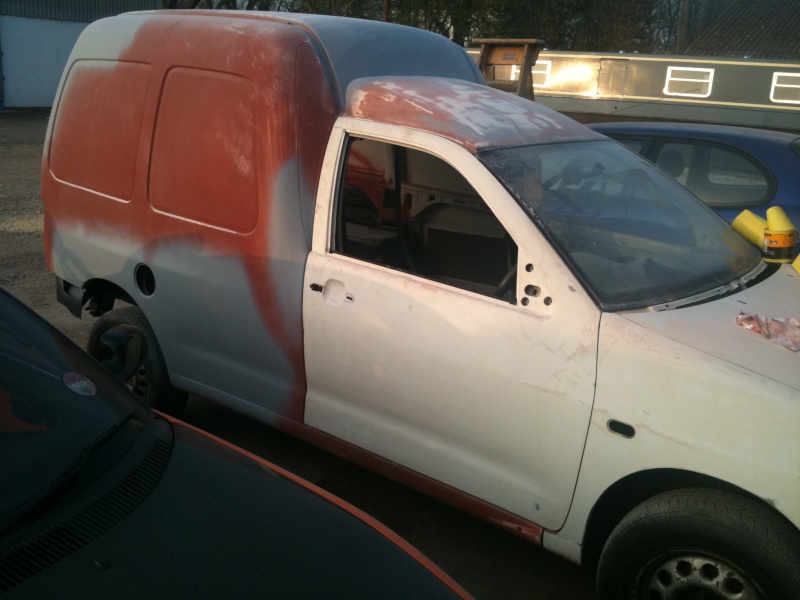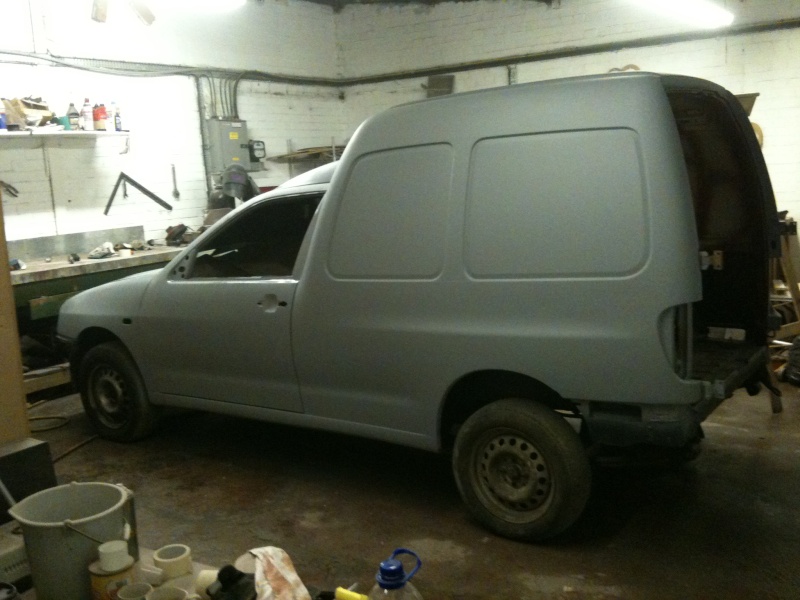 The guys thats been helping me (jamie) had a day off and this was what i came back to that evneing.....
And this is the latest set of pics after bolting loads of bits back on
We also removed the rear handle and lock mech, then pinched the boot/fulecap release from the corola and modified it for the the van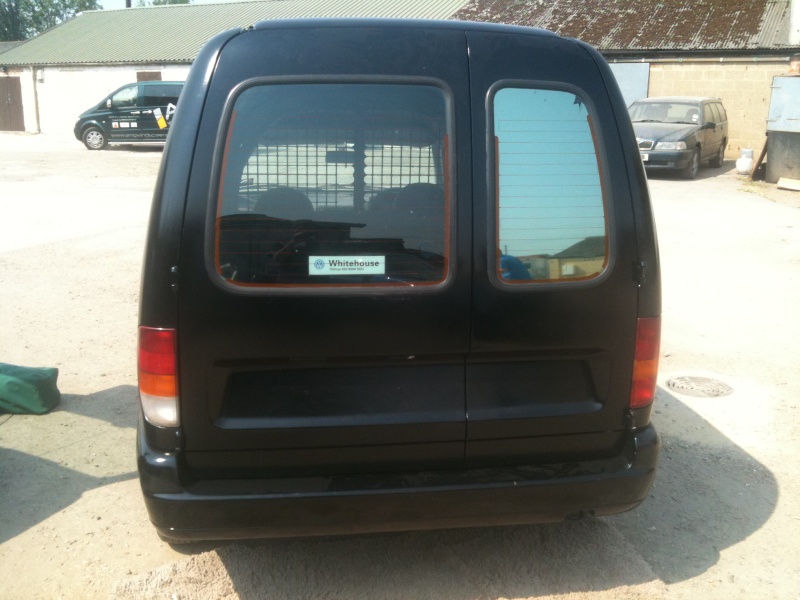 Had a few bits to do and started to paint one of the wheels to see how it would look and whilst waiting for the paint to dry we kept ourselfs amused by making soe sharp toys to play with.....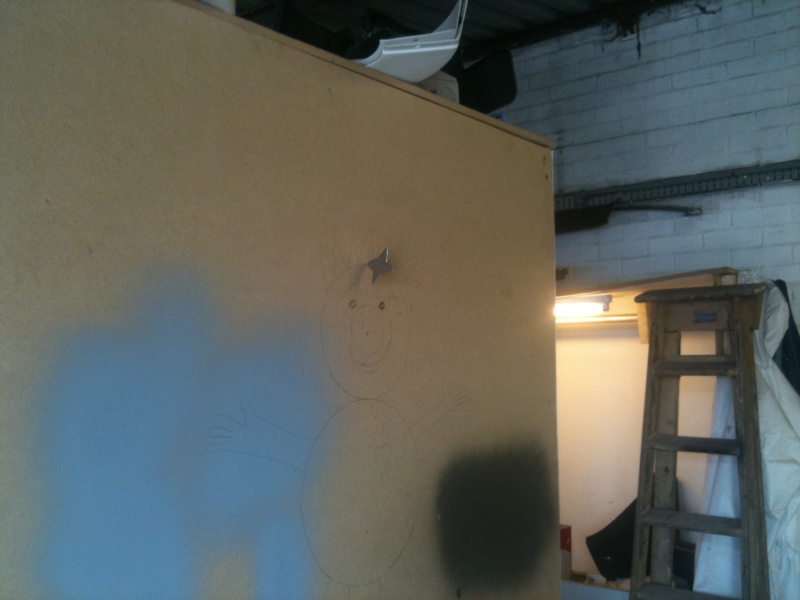 The jamie had an amazing idea which we all have wated to do but never did. so i made the template and he started to create our master peice..........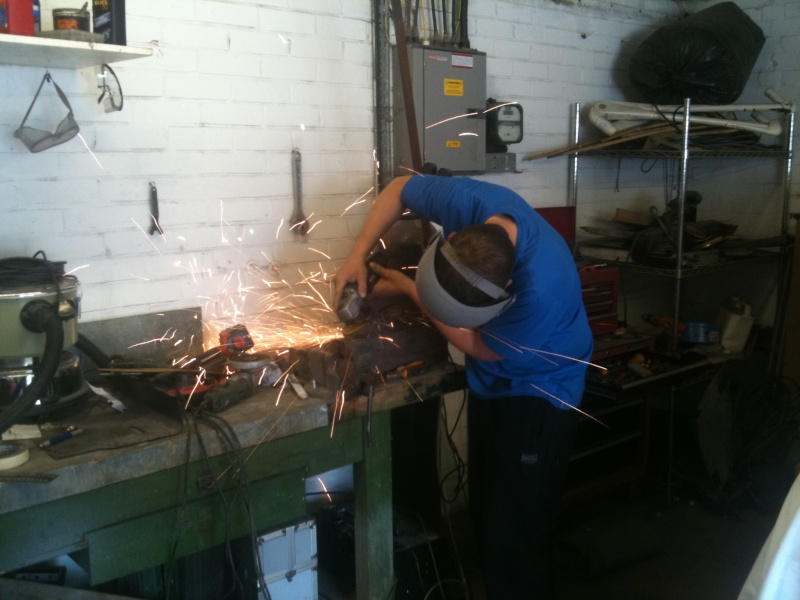 Will put some more pics up later after sorting out a few bits today